Engineering Design of MSTHIBP
The sweep system has been designed by J. Lei. The sweep system includes primary and secondary sweep plates. Following shows schematics of these two sets of plates. For more information, see "Sweep Plates Design..." (PostScript, or, PDF)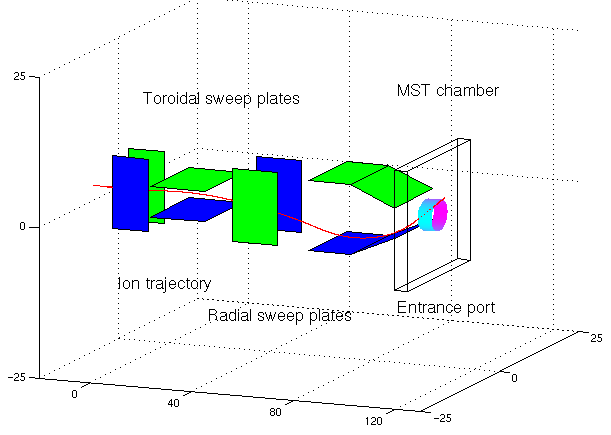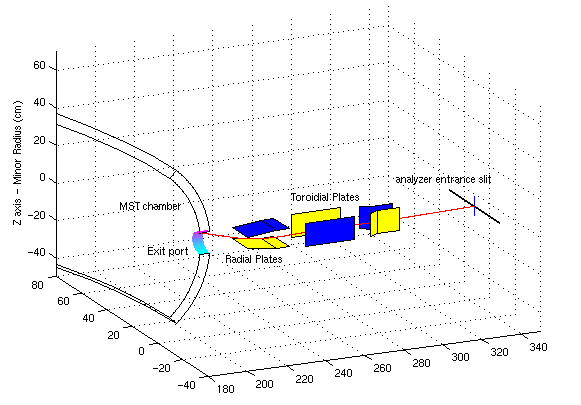 Vacuum System Design (Control)
Vacuum system has been designed by U. Shah. Check this out.
Control System Design (LabView)
High voltage engineering includes high voltage cage which is holding high voltage stacks and voltage dividers inside, and control hardware. Three 200 kV Glassman power supplies are used to drive Peabody accelerator: Pierce, Extractor and Acceleration column. A 50 kV Glassman power supply is used to provide anode voltage in the Proca-Green energy analyzer.
Most mechanical structures are designed by John Schatz. Click on the part in the following HIBP systems drawing to find more detail information about that part.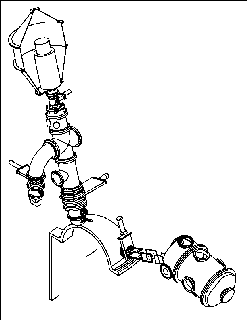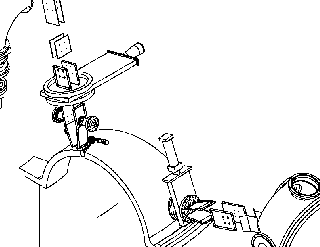 Plasma/UV Suppression Structure
Primary ion beam detectors are used to: 1. tell where the primary beam is; 2. calibrate the primary sweep plates; 3. reflect magnetic field magnitude, and 4. tell some sort of collective plasma parameters: magnetic fluctuations, electron density and electron temperature fluctuations, etc (?). They are coming into the following types: 1. Beam Profile Monitor (BPM); 2. sweep plates, entrance hole, detection wires on the swing shutter; and 3. beam detection rods in the MST chamber, which are most important not only because we can use them to calibrate the primary sweep plates, but also with a proper distribution, we can tell some information of the plasma.